Amnesty International requests once again the release of two Catalan activists
Human rights NGO says Spain has the opportunity to correct the effects of an 'unjust sentence'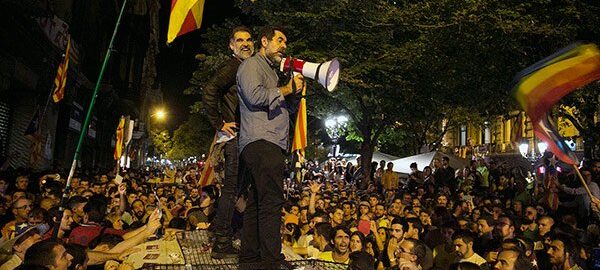 Amnesty International has once again called for the release of activists Jordi Sànchez and Jordi Cuixart and thus put an end to the "injustice" they have been suffering for three years, when they were sent to prison. The organization has stated that the three powers of the Spanish state "have the opportunity to correct the effects of an unjust conviction contrary to human rights". Amnesty pointed out that Spain's Constitutional Court should push for a resolution of the protection appeal filed by the prisoners, urging the annulment of the sentence by the Supreme Court. The organization already pointed out in 2019 that the ruling violates the right to freedom of expression and peaceful assembly. Amnesty has also called for pardon and the reform of the crime of sedition.
As for the executive branch, Amnesty has urged it to enable suitable tools for Sànchez and Cuixart to be released. The director of Amnesty International Spain, Esteban Beltran, has assured that this power has the opportunity to process the pardon files soon and has valued that any measure that supposes "the end of the injustice of their imprisonment will be welcomed by Amnesty".
Finally, Amnesty urges the legislative power to undertake the reform of the crime of sedition as soon as possible, "which violates the principle of legality". Amnesty has expressed concern that this type of crime has been used against Sànchez and Cuixart now and could "open the door in the future to further criminalization of acts directly related to the peaceful exercise of the rights to freedom of expression and peaceful assembly".
Beltrán believes that the legislative must push for a reform of the crime of sedition "to ensure that the exercise of freedom of expression and peaceful assembly is not unduly criminalized, nor are disproportionate penalties imposed on acts of peaceful civil disobedience, as has happened in this case".