"Kalahari Bushmen launch new legal battle 21 March 2013", survival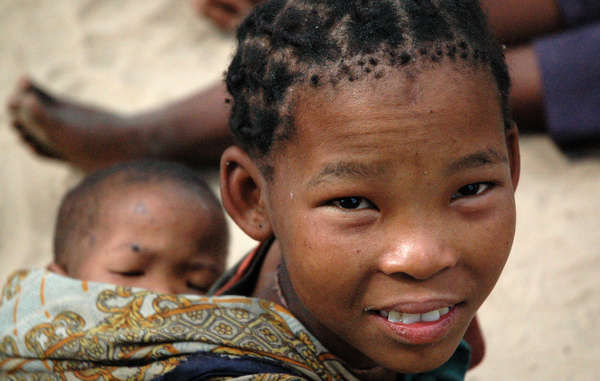 © Survival
Bushmen in Botswana are taking the government to court for illegally refusing them access to their ancestral land in the Central Kalahari Game Reserve (CKGR). Approximately 700 Bushmen who were evicted from the CKGR in 2002 won a marathon High Court battle in 2006 for the right to return, but the government has since done everything it can to limit the number of Bushmen who can live there.
- The government claims the ruling applies only to the 189 Bushmen named in the original court papers – it refuses to allow the others to enter the reserve without a permit. Permits last just a month, after which the Bushmen risk arrest if they 'overstay'.
- Even the children of the 189 Bushmen named in the court papers are only allowed free entry to the reserve up to the age of 16, after which they too are only allowed in on month-long permits.
- Wildlife scouts are prohibiting the passage of livestock and donkeys essential for transport.
- No Bushmen have been given hunting permits in the reserve, making their subsistence hunting impossible.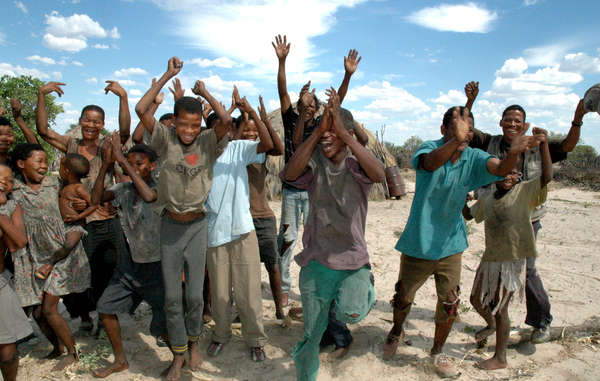 © Survival
One Bushman told Survival, '[Having to apply for a permit] makes me feel homeless. We don't know when we will be stopped or our permits taken away. I want to be at my own home and not have to depend on someone else's permission to be there.'
This will be the third time the Bushmen have been forced to resort to the courts in their struggle to live in peace on their land.
The historic 2006 judgement confirmed that the Bushmen have the right to live and hunt inside the CKGR – without having to apply for permits to enter it.
Harassment, intimidation and arrests of Bushmen for hunting have also been on the rise in recent months. In November last year, two Bushmen were badly beaten and tortured for hunting, and three Bushmen children were arrested for carrying antelope meat in January.
Survival's Director Stephen Corry said, 'The government is continuing to defy Botswana's highest court and its constitution, for no apparent purpose. The people of Botswana are hardly likely to welcome another complete waste of taxpayers' money on fighting yet another court case. The government has been trying to evict the Bushmen for over 30 years. Isn't it about time that Botswana's first citizens were allowed to live on their own land in peace?'